SMARTSHAKE DISCOUNT CODE FOR ALL TRAIN IT RIGHT READERS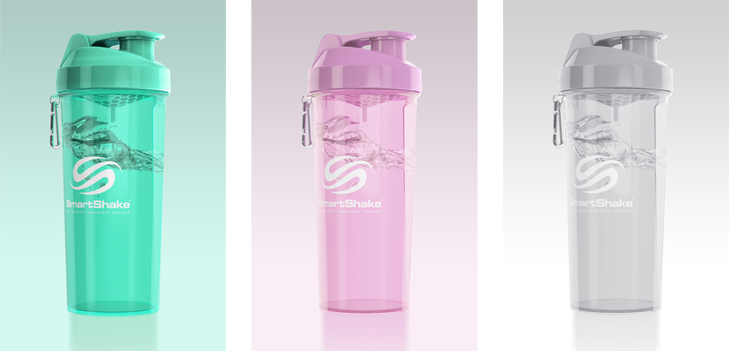 Ive teamed up with Smart Shake and now have a discount code for all my readers and clients!
What is a SmartShake?
Your SmartShake is a drinking bottle, shaker and food container in one. The large compartment at the top is ideal for liquids, while the middle compartment works well as a store for protein powder. The smaller compartment at the bottom is perfect for storing vitamins, supplements or healthy snacks like nuts, berries and seeds. There are many ways to fill your SmartShake – and because the divided compartments keep everything separate you only need to carry a single container all day!
To use your SmartShake as a shaker, just add your ingredients and shake according to the drink manufacturer's instructions. Make sure the lid is screwed on tightly and the cap is snapped all the way down before shaking.
DISCOUNT CODE AT CHECK OUT:  trainitright20