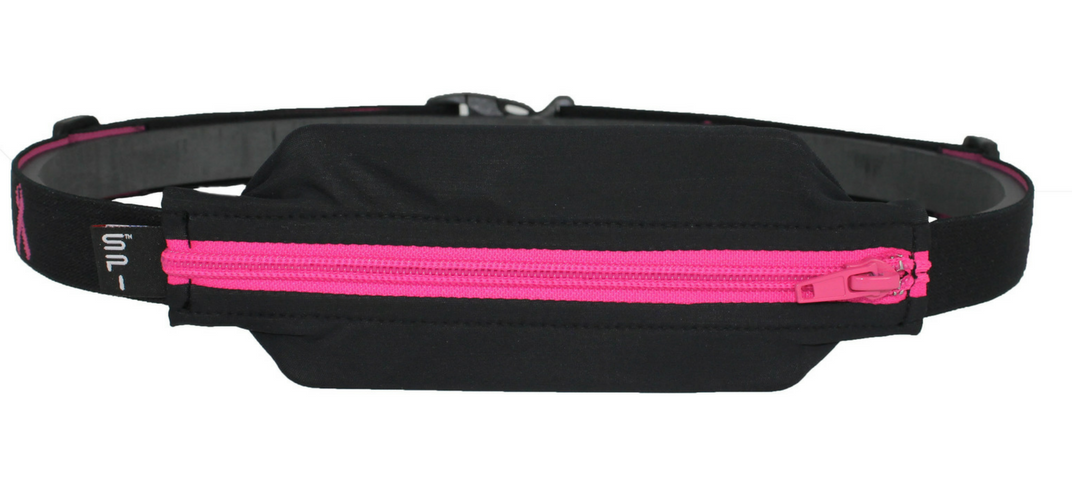 SPIbelt Donating To Breast Cancer Research Center of Austin
During the Month of October SPIbelt Will Donate a Portion of Proceeds From Sales of Its Pink Ribbon SPIbelt
Austin, TX — In support of Breast Cancer Awareness Month, SPIbelt has designed a special Pink Ribbon belt to help spread awareness of the disease. Throughout the month of October, $1 from the proceeds of each Pink Ribbon SPIbelt sold will be donated to the Breast Cancer Resource Center of Austin.
BCRC is a nonprofit that provides guidance, education, and assistance to thousands of women in Central Texas whose lives have been affected by breast cancer. Staffed by breast cancer survivors, BCRC offers services free of charge to help women chart a course and find their way forward.
The Pink Ribbon SPIbelt features a black pocket accented with a hot pink zipper and a black waistband embroidered with a hot pink ribbon. The compact, bounce-free pocket expands to 6.5" x 3" x 2", while the waistband is adjustable from 24"—47". The Pink Ribbon SPIbelt retails for $19.99 and can be purchased at www.spibelt.com.
For more information about the Pink Ribbon SPIbelt and SPIbelt's donation to BCRC, contact Christina Decker at Christina@3d-comm.com.
###
About SPIbelt: Austin-based SPIbelt® is committed to creating fitness products that simplify your life and support a healthy, active lifestyle. Since launching in 2007, SPIbelt® has expanded to offer a range of uniquely innovative products that have become staple accessories among runners, triathletes, travelers, and individuals who carry medical devices, such as an insulin pump or an EpiPen®. The SPIbelt® mission is to continue creating products that allow users to keep their personal items secure and safe while on the go, supporting their pursuits of a healthy and active lifestyle. For more information, please visit www.spibelt.com.