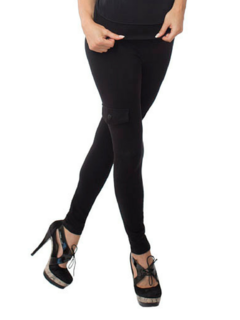 I'm always asked to try new fitness clothing products and I really enjoy it. But what I truly enjoy is when I find something that I really like. And what I like more than that is when I'm asked to try clothes that are what I call 'multi-purpose', meaning, clothes that I can wear when I'm going out or on a regular day when I'm NOT in the gym and still want to look stylish. I must say, I've found something that I really like in the Svelte Cargo Leggings. I'm big on textures and sometimes I find myself buying clothes just because they feel good on.
These would definitely fall into that category. These leggings fit GREAT and I love how they also can double as shape wear because they come with a built-in waist panel. They lift and suck in giving you an amazing look. These are great to wear out and they're also great to workout in believe it or not (though they are really cute when you wear them out).
Check out this company, they offer a great variety in clothing and shape wear... Even Kim Kardashian wears shape wear so never think that you don't need it!
Here's the link for you: https://www.shopsvelte.com/collections/shapewear-leggings/products/cargo-leggings