Hey Guys!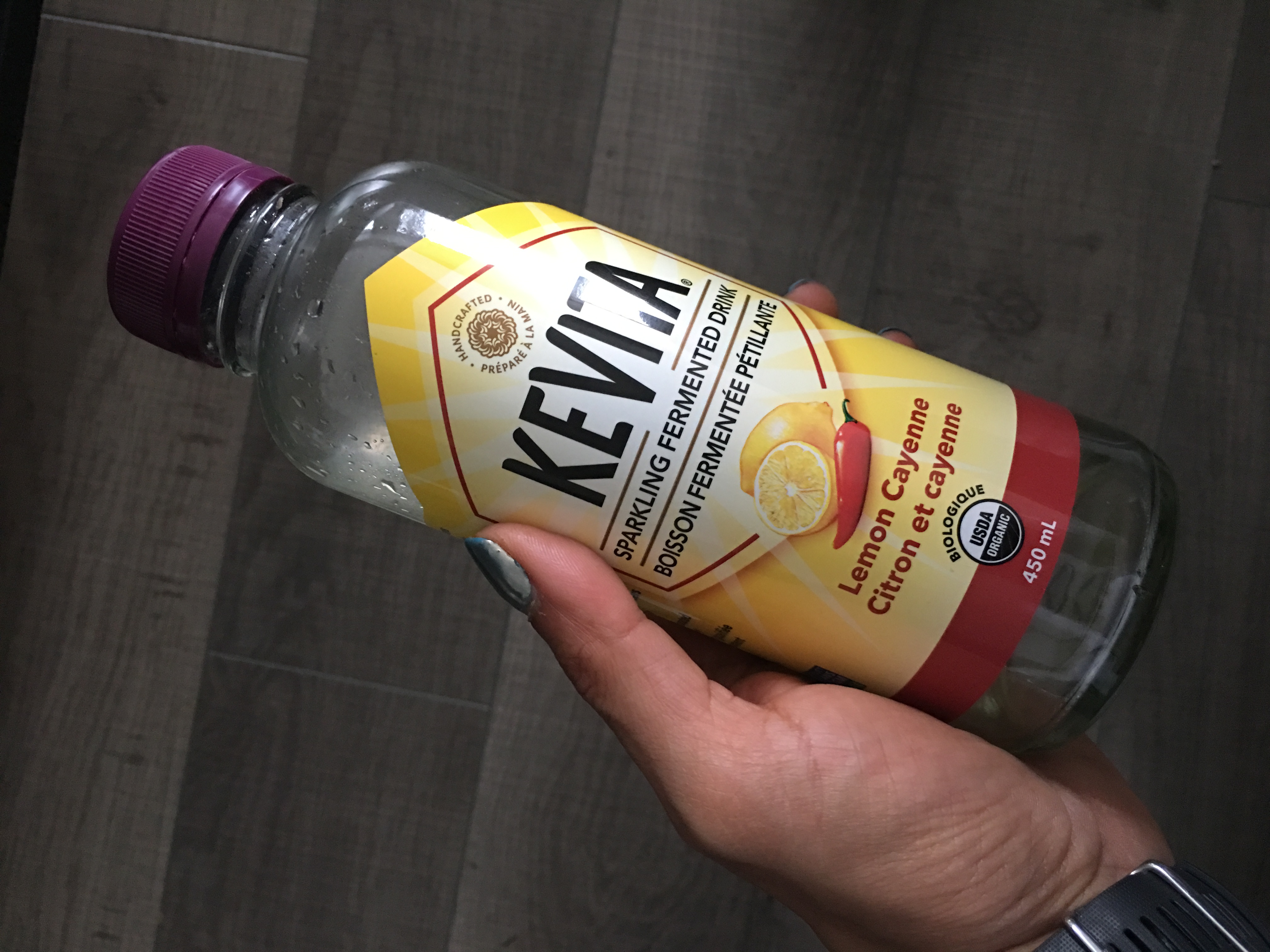 I was at my local health food store browsing the cooler. Since Im currently on prep and sweetners haven't been cut yet I tend to look for sugar free, low carb drinks to satisfy cravings. I happened to see a new bottle that I didn't recognize. It was called Kevita. This is a sparkling fermented drink. There were a few kinds so I checked out the back labels. I found one: Lemon Cayenne. That sparked my interest.
The drink is certified organic, 10 calories, 20mg sodium 1g sugar and 1g cab (not significant). So I decided to keep reading the ingredient list. What I thought was very interesting is that it contained apple cider vinegar, cayenne from the whole plant extract, lemon extract, stevia leaf extract and then fermented lactic acid. I was intrigued. It all had bacterial cultures. These aid in digestion along with apple cider. It was also gluten free, non -dairy and vegan. And to top it off its lightly carbonated to satisfy the bubble desire since I can't have real soda.
All in all I would give this product a 9/10. This is because it does have maple extract which is what I would presume the 1g carb, 1g sugar comes from. So Kevita if you feel like sending me a case of these for the rest of my prep I wouldn't be mad!