Terax - Handcrafted Haircare Review - Train It Right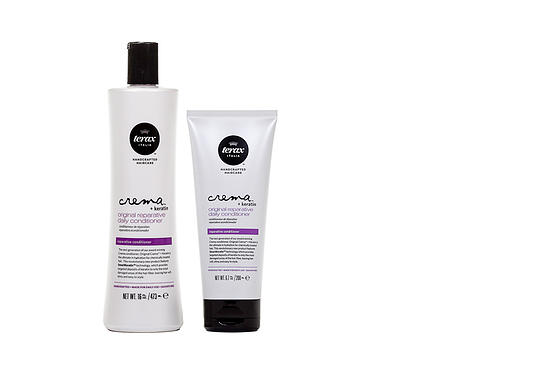 I recently had the opportunity to test out the Terax shampoo and conditioners. Not only did it leave my hair smelling great but it was deep conditioned. I have complicated mixed hair and I am constantly in the gym. I loved how easy it was for me to comb my hair after I used both the shampoo and conditioner together. The conditioner was creamy and honestly I didn't need to use a whole lot of it. I would highly recommend this product if you are looking for a new shampoo and conditioner. And especially recommend it if you have dry, tangly or complicated hair. If you are in and out of the gym and sweating a lot it also leaves your hair smelling fresh and clean. They also have leave in conditioner for those of you who need something more than just wash out. I used both and loved them both!
A little bit about Terax:
For nearly 50 years, men and women around the world have enjoyed soft,  shiny and healthy hair thanks to Terax Hair Care's full line of rinse out and leave in conditioning treatments, including their cult favorite Terax Original Crema Conditioner. A family owned and operated company with an Italian heritage, Terax Hair Care focuses on building healthy hair from the inside out through high quality and innovative hair care formulations.
All of Terax Hair Care's products are produced in small batch sizes, which allow for superior quality control and offers customers the freshest possible products free of sulfates, parabens and artificial colors.  It's through this dedication to making sure that each and every product is the very best that Terax Hair Care has earned a loyal following over the years, including A-list celebrities like Madonna, Gwyneth Paltrow, Sandra Bullock, Demi Moore, Molly Simms, Tamera Mowery and more.
"We are very proud to consistently offer the same high quality, hand crafted hair care products that our customers have come to appreciate and expect throughout the years," explains Marco Musumeci, President of Terax Hair Care who runs the company with his wife Jackie. "Over the years, our branding and packaging has changed but it's very important to us that the popular, best-selling hair care formulations that customers have fallen in love with over the years remain the same."
Products in Terax Hair Care's award winning line include the popular Terax Original Crema Conditioner, a daily conditioner with a high pH that opens the hair cuticles and delivers special moisturizing and softening ingredients. This product features a unique blend of ingredients that revitalizes all hair types by reducing fizziness, improving elasticity and detangling hair, eliminating split ends while rejuvenating chemically and environmentally damaged hair. The next generation of the Original Crema Conditioner, Terax Original Crema + KeratinTM features SmartKeratinTM technology that leaves targeted deposits of keratin on only the most damaged area of the hair fiber, leaving hair soft, shiny and easy to style, and not weighed down. This technology also allows kertain protein to remain in the hair even after you rinse, unlike most other keratin proteins that just wash down the drain.
Terax Hair Care leave in conditioners have a low pH which work in tandem with Terax's wash out conditioners to perfectly balance hair and lock the cuticle for color safe. Each leave in conditioner is specifically formulated to help with dry, damaged or frizzy hair and all are gentle enough for everyday use. Life Drops uses silk and wheat proteins to strengthen and protect hair, providing up to 80 percent less breakage than untreated hair. Hydrate is a vegan, pure botanical moisturizer featuring blends of plant extracts like Chamomile, Sage and Sunflower Seed, designed for hair that doesn't have any chemical damage but just needs a little more oomph. The newest addition to the leave in conditioner line is Shine, made with keratin protein to strengthen and protect hair and features a 24-hour slow time-release for long lasting shine.
Terax Hair Care is available on Ulta.com and fine spas, salons and retailers in the U.S., Canada, Australia, Italy, and the United Kingdom. Learn more about Terax Hair Care at www.TeraxHairCare.com and check out Terax Hair Care on Twitter, Facebook and Instagram at TeraxHairCare.
For more information about Terax Hair Care or to coordinate an interview with Marco Musumeci, President of Terax Hair Care,