The 10 Best Apps that help you prepare a Healthy Meal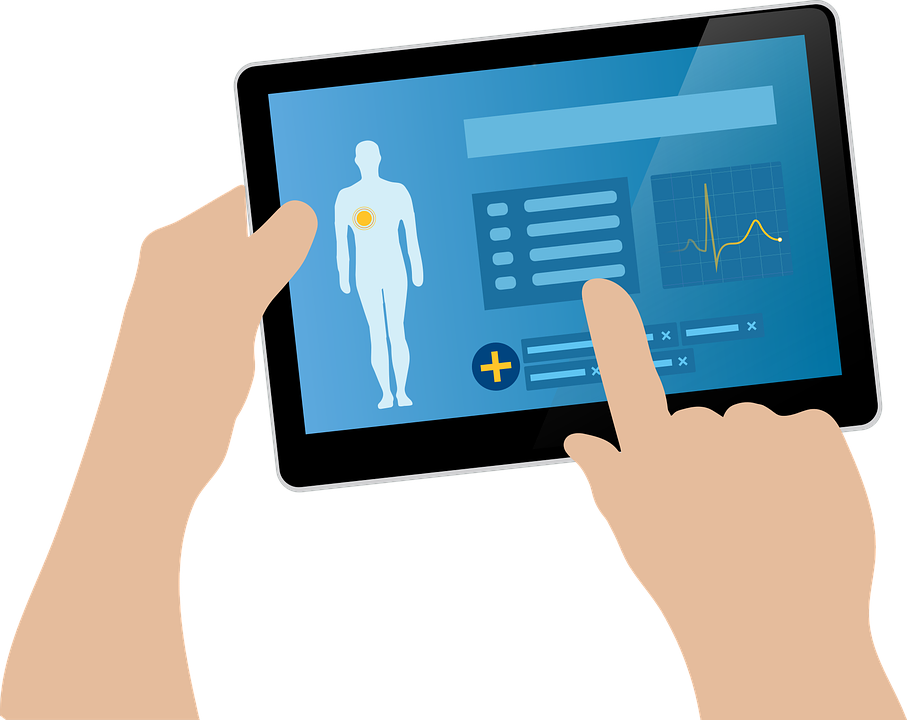 Today we live in the modern age of technology; it has taken over almost everything, from industrial processes to day to day tasks. Technology has also revolutionized the fitness industry, you can download an app by a few clicks to track your calories, or you can use the internet to search for weight loss blogs to get some motivation.
The most important factor that influences your health and fitness is your diet, and consequently, the most challenging job is to plan a nutritious meal. Well, the good news is that it isn't a problem anymore! Here is a list of 10 apps that can help you prepare a healthy meal.
Mealime
One of the most stressful question to answer is "What should I cook today?" Well, Mealime is an app that is designed to answer the question. You can choose from tons of healthy meal plans and dishes that take less than 30 minutes to cook. You can personalize a diet plan according to your choice; it also generates a grocery list for the weekly meal you decide. And do you know the best part? Yes, there is more, it helps minimize the food wastage by selecting quantities of each item in your grocery in a manner that it would finish once you are done cooking for the week.
Available free for Android and Apple users
Superfoods
The app is different from the others because it is no calorie tracker instead it teaches you about the importance of nutrition. It provides detailed information about the super foods that are nutrient powerhouses and provide us energy & prevention from diseases. Reading through their guides, you get to know about healthier diet options and which foods to have in your kitchen.
Available free for Android and Apple users
Fooducate
It is an app that helps you keep an eye on the quality of calories you are consuming along with exercise, mood, sleep and hunger levels. The app will grade the food you are eating by scanning the barcode. You can also share your eating experiences with the community to motivate others.
It is available for Android and Apple users for free however some features require purchase.
MyFitnessPal
This app is a useful tool for tracking your intake of nutrients and calories. You can set the number of nutrients that you want to consume each day, and the app can help you meet the desired goals by adjusting your daily food diary. You can also make your recipes and track the number of calories using the app.
Available for both platforms, i.e., Android and Apple free
Substitutions
This app is beneficial because it provides you with healthy alternatives to the foods you want to avoid.  Imagine you are in the middle of cooking a recipe and you notice an ingredient isn't available in your kitchen, well there is nothing to worry about because now you have substitutions,  it can give you tips on which item to use in place of the ones the recipe requires.
It is available for Apple users for $1.99
Lose It
This app lets you add the weight goal you want to achieve and provides you the number of calories you should be devouring every day. You can log your daily diet by just taking pictures of the food. You can also take part in different exercise and diet challenges if you are low on motivation.
It is free for Apple and Android users
IEatWell
The app also lets you track your calories and how healthy you are eating by logging your daily meals. You can also add pictures of your food, and the tracker will evaluate the quality of what you consumed. Based on the result it will award you with a badge if your meal was found to be nutritious. You can share your progress with friends to get more motivation if you'd like.
It is available free for Android and Apple users
FatSecret
This app is not only a calorie counter, but it also plans meals and keeps a log of what you eat, the number of calories you burn & your overall progress. It can scan labels to check the number of calories in a product. You can interact with professionals and synchronize your app with Google Fit.
Available free for Android and Apple users
Eat this much
This app is also your dietician. It can help you plan a week's meals keeping in mind your preferences. You can choose from the recipes available in the app, or you can customize them as per your likes, allergies or needs. You can also put in details of what you ate, and it will keep track of your intake. Furthermore, it can generate grocery lists; provide meal cooking times so you can choose what to cook with consideration to convenience.
Available free for Android and Apple users
8fit
This app is more like your nutritionist and trainer in your pocket. It provides you with over 400 nutritious recipes to choose from and makes a weekly customized meal plan and a grocery list. You can set your preference whether you want a vegan meal or a low carb diet and it will design the menu accordingly. It also monitors your caloric intake and provides you with a customized workout plan to suit your lifestyle.
Available free for Apple and Android users
Kelly Newman is a Fitness Trainer and blogger. She loves to write about everything related to fitness and diet and wants to help people adopt a healthier lifestyle. She works with the team behind Health Listed and does extensive research to provide people actionable health and nutrition information.