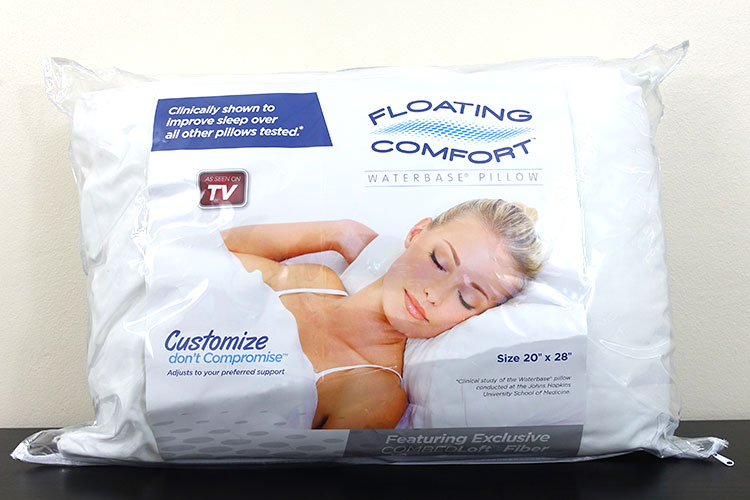 I was recently asked if I wanted to review the Floating Comfort Pillow by Mediflow.  The product is also Canadian! And you guys know how much I love supporting Canadian products!
Being an athlete and coach I know the importance of sleep. It helps me with my recovery from my hard workouts so my rest is of high importance to me. Obviously I had to say yes! They quickly shipped me over one and I have been using it for about two weeks straight.
What is it and how does it work?
The secret is in the Mediflow pillow's supportive waterbase.  Not only is it fully adjustable to any desired level of comfort but it also provides responsive support as you sleep.  No more waking to fill and stuff when you change sleeping positions.  The waterbase adjusts as you move to maintain proper alignment of the head and neck.
More about the pillow?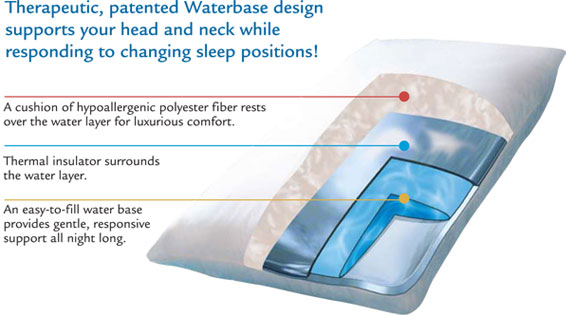 The Floating Comfort Pillow by Mediflow, the only pillow clinically proven to improve the quality of sleep.
The Floating Comfort Pillow features an exclusive waterbase technology that provides responsive support by adapting to the shape of your head and neck as you move during sleep. No matter which way you lay, your head and neck remain in proper alignment, creating a totally different kind of sleeping experience.
Here's more:
> It's the only pillow clinically proven to improve the quality of sleep, as noted by a peer-reviewed study conducted at Johns Hopkins University School of Medicine
> Benefits include deeper sleep (no more waking up to fluff your pillow!) and a reduction in neck pain
> It's customizable. Choose your preferred filling (fiber, foam and feather) and level of comfort – just fill the pillow with tap water until you reach your desired amount of firmness
> Invented in Canada and ranked #1 selling pillow in six countries (USA, Canada, UK, Germany, France and China)
> Over 5 million sold – reaching #1 on global e-commerce platforms including Amazon, Shopify, Bed Bath & Beyond, and Alibaba with consistent 4+ Star reviews
> Reached #1 Bestseller in Amazon Home & Kitchen during July 2017 among 24,163,959 items
We are supposed to spend about 1/3 of our lives sleeping, so help your loved ones disconnect with cutting edge technology. The Floating Comfort Pillow by Mediflow MSRP is only $49.99, but the benefits are priceless. For more information, visit www.mediflow.com.
I absolutely love my new pillow and I would recommend it to anyone who needs support for their head and neck at night! The best part is that you can customize and adjust it to the support you need! Thanks Mediflow for allowing me to test and review your product!