The Wild North
- Versatile Winter Wear - @the_wildnorth
The seasons are changing and with that we now need outerwear. Especially here in Toronto, Canada. Our seasons are so unpredictable we find ourselves needing a variety of coats. We also want to keep in style and up to date in fashion and also have versatile and functional winter coats that is a truly made-in-Canada Company.

A lot of time I find myself leaving the house in the morning, heading to the gym and then having to go to a meeting. I need outerwear that can fit all of my daily events and I have found it in The Wild North. I have a coat for every possible weather scenario now and I feel beautiful in the styles and comfortable in each and every coat.
A few facts about the company that I love:
They Live in Harmony with the Environment - As a truly made-in-Canada company, they choose to source our material, such as wild fur, from Canadian northern communities because they strongly believe in protecting our habitat from industrial forest clear cutting. They also support local industry and advocate outdoor activities to encourage people living a fulfilling lifestyle that is in harmony with nature.

They want you to live A Free-Spirited Winter Season - They believe in bringing one piece winter outerwear and accessory with timeless design and superior quality on your Christmas trip, skiing in Whistler and visiting Vancouver city along the way. I love that they create versatile and functional winter wear fashion lines that inspire you to fully experience the winter season and not have to hide indoors, including some of the most breathtaking views the snowy weather brings.

Their winter fashion is unlike any other company out there. The focus on the European trend driven, these simple, yet sophisticated looks are made with finest material, quality fabric, and high-fill-power down insulation. Keeping you warm and comfortable for the weather. They create contemporary and luxurious pieces that bring fashion back in winter. You will be glad of the change of season when you have fun wearing with different outfits from going to concerts, fine dining, and a long walk along the Harbourfront.
Another reason I fell in love with this company is that their coats are also light resistant so that they won't fade, water resistant at grade 4, which means that water slightly sticks to the upper surface of the fabric.. On top of this they use their fabric can withstand significant contact with minimal colour transfer and there will be minimal colour change over time with perspiration. I have had many coats in the past fail to meet these standards and I was having to continually replace them because of these faults.
My three favorite coats that I want to share with you are: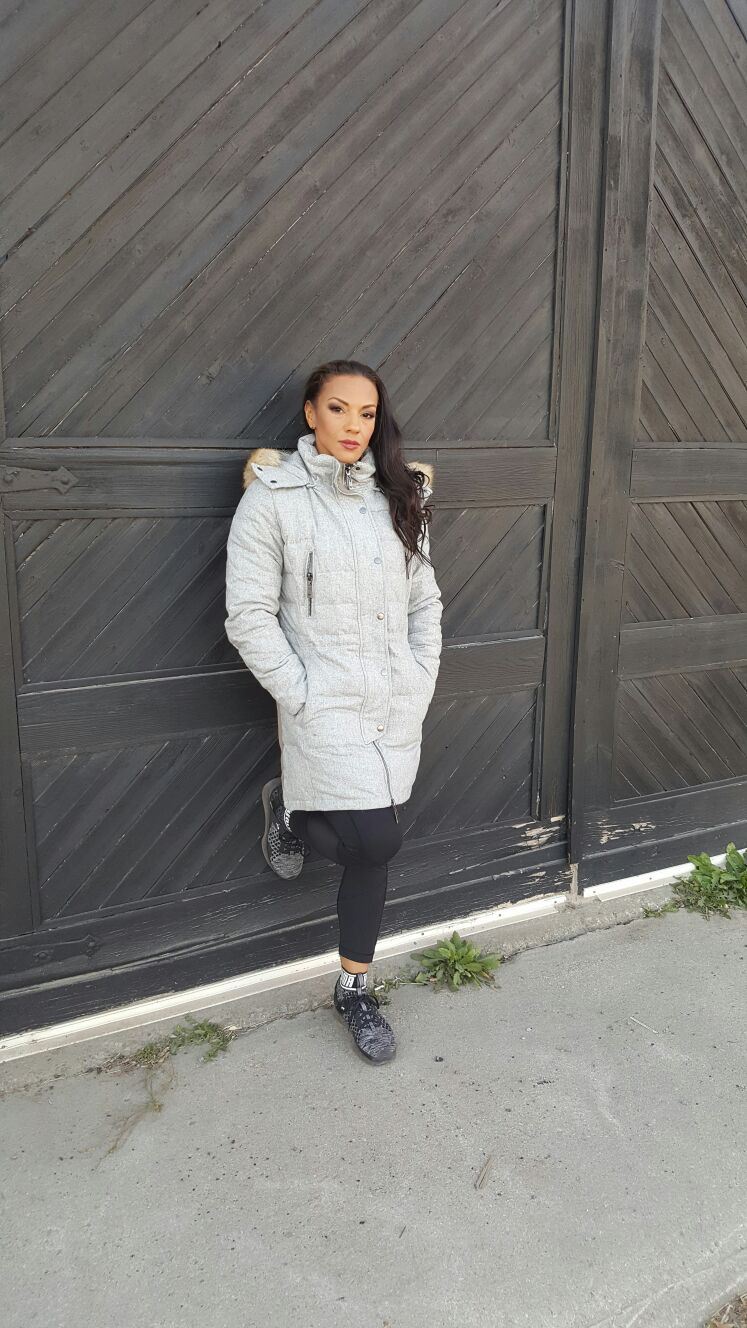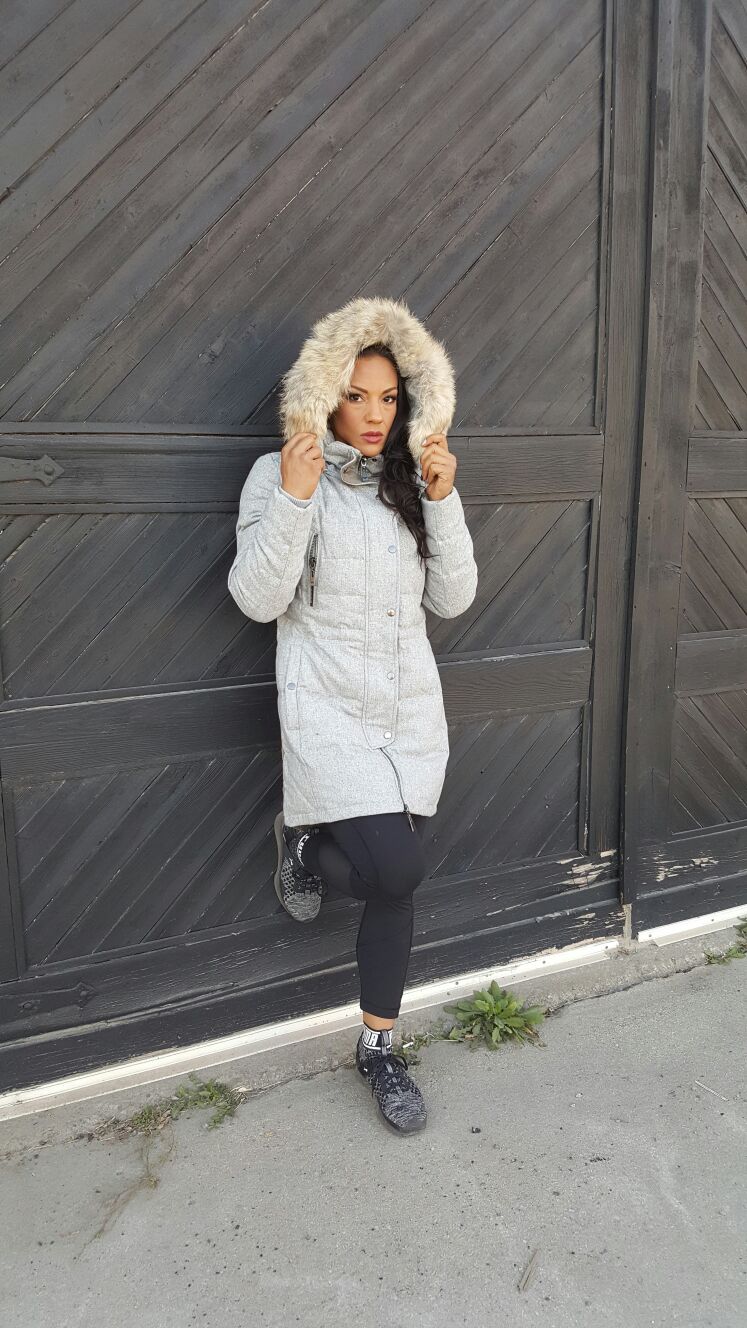 I love the weight of this coat. I find it easy to wear when I am getting in and out of my truck. It isn't big and bulky nor is it heavy. Its so warm I would wear it on any cold wintery day without ever second guessing. The coat is down-filled with a convenient two-way zipper, inset knit cuffs and removable fur trim hood, the Lila Classic Winter Jacket provides protection from the elements, with a classic modern style. Designed with a flattering fit, this medium length women's winter jacket has a wool and silk blend outer shell that is exquisite to the touch! My favorite feature of this coat is the hidden pocket on the inside that perfectly fits my Iphone Plus.
Winterberry Multiple Wear Medium To Short Jacket
My favorite thing about this coat is that it is multipurpose and you can actually wear it three different ways! You can wear it together or each separately. It's the perfect fall coat because here in Toronto the weather can be one way in the morning and another way in the evening. Its also great if I am attending a dinner party after work and need to dress up. The removable external short jacket has a 100% wool shell with genuine leather sleeves. Inner medium length vest has a 100% wool shell lined with 3M ThinsulateTM insulation.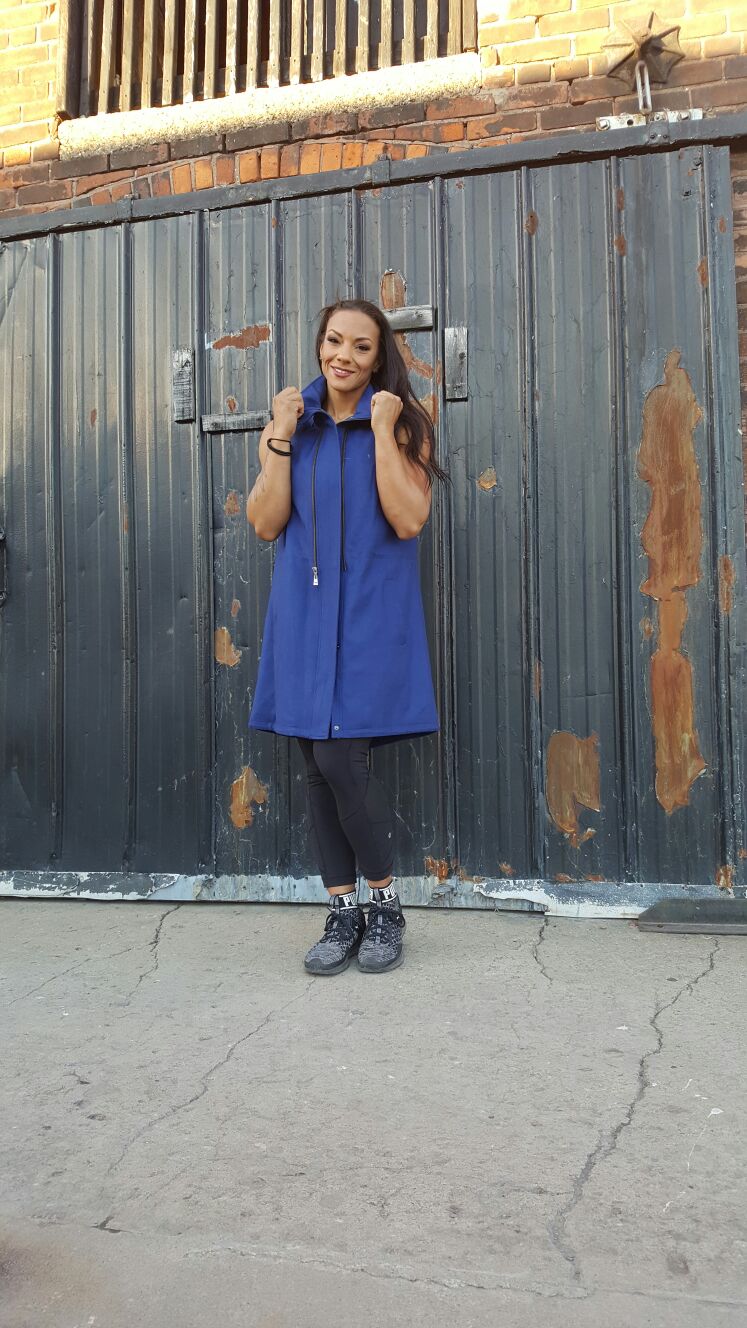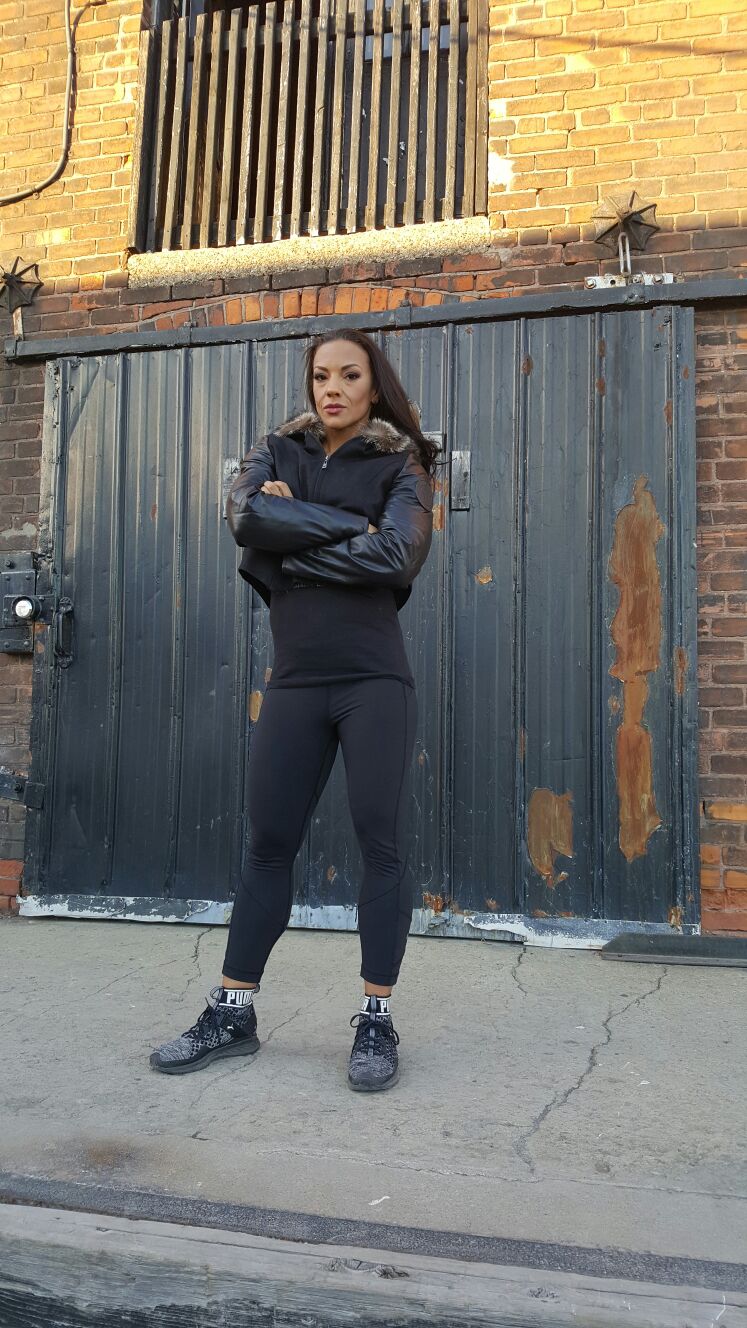 Bellflower Black Medium Length Winter Jacket
This coat is gorgeous and so warm! I love the detachable hood and its stylish for any event. It is also extremely light and comfortable. The blue accent on the fur is an eye catcher and adds just the right hint of colour to the coat. It is definitely a classic winter jacket with 100% wool shell and leather panels draped over the shoulders lends itself to classic elegance.
The jacket consists of elements that will keep you warm in extreme weather. Elements like Tibetan lamb wool hair, which covers the inside of the hood, down fill insulation, and an adjustable belt allow for heat retention.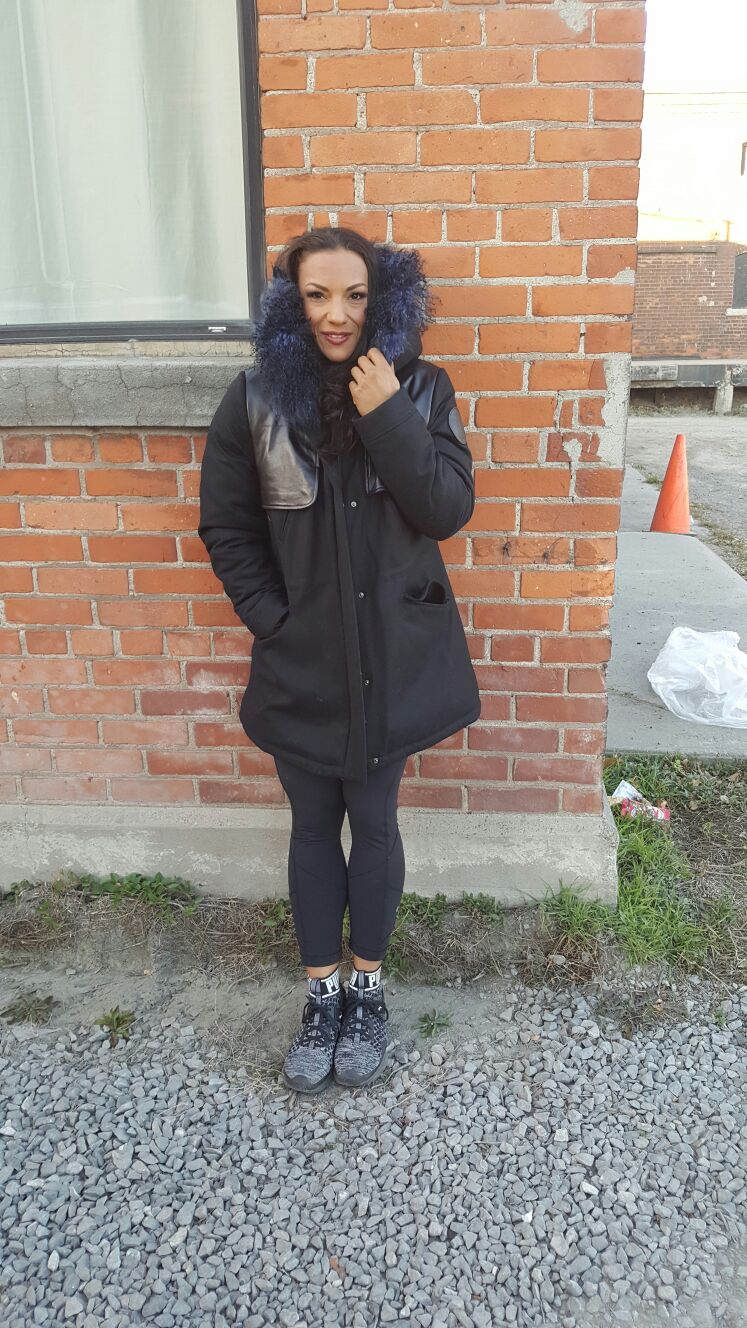 Give True North a follow on their social media channels and stay warm this winter with one of their amazing coats!
Facebook: www.facebook.com/thewildnorthapparel
Twitter: www.twitter.com/the_wildnorth
Instagram: www.instagram.com/the_wildnorth