Toronto's Beer-iest 5K Run Returns to Ontario Place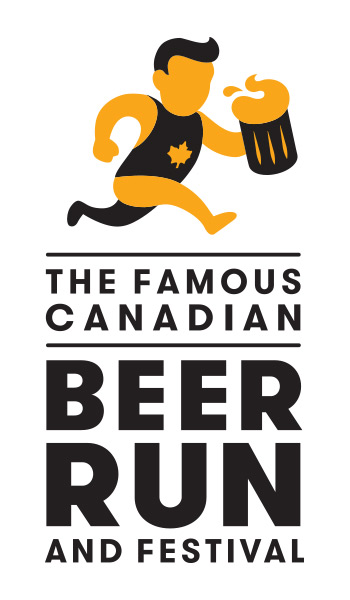 Toronto (April 10, 2017) --- More than 3,000 runners, walkers and beer lovers are expected to lace up for the second annual Famous Canadian Beer Run on Sunday, September 17, 2017. The event features a scenic 5-kilometre run through Ontario Place, followed by a Craft Beer and Food Festival for participants at the finish line. Costumed runners, cold beer and fantastic live entertainment make for a memorable run for beginners, beer lovers and seasoned racers alike!
Recently named by Toronto.com as one of Toronto's Best Fun Runs, this beer-themed event offers participants stunning views of Lake Ontario and the city skyline as they make their way to the finish line where beer awaits. Crossing the finish line into the heart of the Craft Beer and Food Festival participants are handed a custom beer stein and are invited to sample brews from Ontario's top craft breweries, including Beau's All Natural, Lost Craft Beer, High Park Brewery, Great Lakes Brewery and Shawn and Ed Brewing Co. Other alcoholic beverages such as soCIALITE Vodka and Shiny Apple Cider are also on hand for non-beer drinkers.
Enjoying an afternoon relaxing and recovering from the race, the Festival features a live band and food from some of the city's top food vendors, including Heirloom Toronto. Traditional post-run food like bagels and bananas are also on offer. Vendors such as event sponsor New Balance Toronto and the Society of Beer Drinking Ladies are on-site with running and beer-themed products available for purchase. The Famous Canadian Beer Run is an official Toronto Beer Week event.
Included in run registration is a race t-shirt, custom beer stein, beer chips good for two 8 oz. beers (or 4 samples) at the Festival and a race kit. The run is not a timed event and is open to runners and walkers of all abilities. Those who do not wish to participate in the 5K can attend the Craft Beer and Food Festival by purchasing a Festival Only pass ($25), which also includes the stein and beer chips good for two 8 oz. beers (or 4 samples). Additional beer tokens can be purchased in advance or on-site. Twenty-five "Brew Crew" runners from Toronto's RUN-TO-BEER club dress up in costume to run alongside and cheer other runners along.
Early-bird pricing for the event is in effect until April 30th and the first 450 registrants receive a free Run Hoppy toque. Registration is open online at www.runforbeer.ca.