Hey guys! Alicia here! I know some of you have really busy schedules and can't make it into the gym to train all the time. I am the same way. Sometimes after clients, events, and meetings I have article deadlines to meet and have to rush home leaving no time for me to get my own training done. So I make use of whatever time I may have whether it be 5 or 30 minutes with quick at home work outs. The following are the train it right must have gym equipment for at home.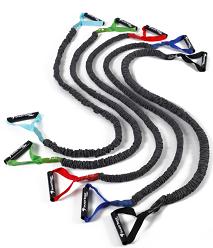 Exercise Bands
These are great for at home. You literally have endless options for exercises that you can do with them. You can tie them down to things, you can hold them, you can even do abdominal exercises with them. The full body options are endless.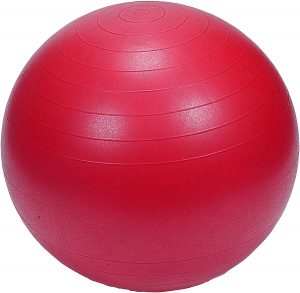 Exercise Ball
No a days these are all manufactured to be anti-burst so you don't have to be afraid of getting one. Make sure to check the measurements because they come in different sizes and you want one that fits your height. These are great for exercises that activate your core (abdominals and back). They are also great for balance and core stabilization.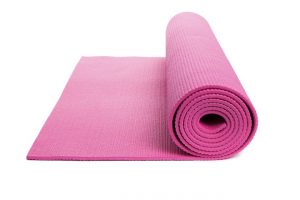 Yoga Mat
Weather you have carpet or not I suggest to invest in one of these. They are relatively inexpensive. If you want to do exercises on the ground they are great for cushioning or to prevent carpet burn depending on the exercises. You can do yoga, pilates, body weight exercises and even use weights on these. If you are using weights it also prevents your floor from getting scraped up by the weights (if they aren't rubberized).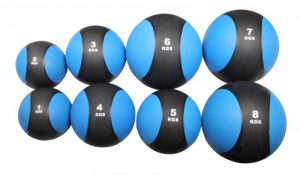 Medicine Balls
I like to keep a variety of different weighted medicine balls. I use them from everything to squat press, slams, abs and I even do uneven push ups on them. They are a fun way to change up your routine and make a simple no weight exercises weighted. Its also fun to challenge myself weekly by increasing the weight.

Exercises Step (sometimes referred to as an aerobics step)
These are great to have at home with risers. That way you can change the height. You can do single leg glut bridges, elevated heel squats, step ups, push ups, abs and even get your cardio done with one of these bad boys.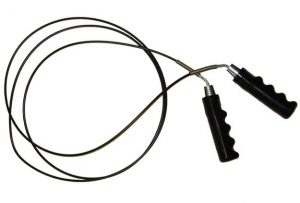 Jump Rope
Little space is needed to utilize this gem. The jump rope is a fun way to get your cardio/plyometric work in and will have you sweating in a matter of minutes.
There are many more at home equipment you can purchase but I would say that these should be your go to pieces. You can use them independently or you can put them all together and create a fun at home circuit that can be 5 minutes to 60 minutes long. Have fun with the order and have fun changing up the exercises.
TRAIN IT RIGHT!