We talk openly about asthma & allergies. Giving same transparency to mental health issues will lift the crippling silence, says award-winning columnist, author, OCD & anxiety survivor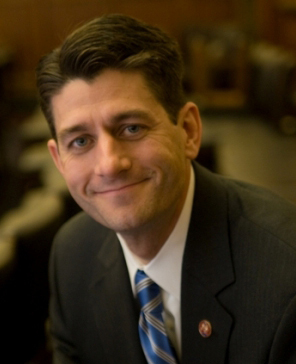 Last week, Harry Potter series star Devon Murray bravely opened up about his decade-long struggle with depression.  But why did it take him so long?
Maggie Lamond Simone, author of Body Punishment  -- who has struggled her entire life with OCD, anxiety and depression -- knows all too well that shame, the fear of stigma and a general lack of awareness about the signs and symptoms of mental illness keep a significant number of people from speaking up about their condition.
The silence, Maggie says, can cause utter devastation by perpetuating a culture of secrecy,  causing shame to deepen, destroying self-esteem and alienating those affected.  It can also prevent people from seeking the treatment and support they need.
The only way forward toward ending what NPR has called a silent epidemic, Maggie says, is to lift the taboo around calling mental illnesses by their name.  Here's how:
Identify the illness.
Mental illnesses come in all shapes and sizes, from depression and anxiety to OCD, eating disorders and addiction.  Be intentional about identifying the specific condition you, a friend or a loved one is suffering from. This will help make the condition and its manifestations seem less mysterious and confusing, lifting a layer of stigma.
Get in the habit of calling each illness by its name.
When consistently referred to by its proper name, a mental health condition becomes merely an aspect of the individual suffering from it rather than a defining characteristic -- as with asthma or allergies.  After all, just as nobody chooses to have asthma or is identified by it, nobody chooses to have -- or should be identified by -- OCD.
Be intentional in talking openly about mental illness.
Whether you struggle personally with a mental health condition or know somebody who does, be intentional in speaking about it openly.  Again, think of how you'd speak of asthma.  The condition itself won't go away, but with a name and no shame it becomes just another aspect of whoever has it. It can be managed.
Finally, remember: speaking up will lead to a domino effect that will go a long way toward alleviating suffering and devastation.
Maggie would be happy to talk about this in more detail, and / or I'd be glad to send you a copy of her book.  Let me know if you're interested!
About Maggie Lamond Simone
Maggie Lamond Simone is an award-winning columnist and author. With two titles already to her name, her third book, Body Punishment: OCD, Addiction and Finding the Courage to Heal (Central Recovery Press) was released in April 2015. It traces Simone's journey struggling with obsessive-compulsive disorder, anxiety, and depression. Her writing has been featured in multiple publications and collections, including Cosmopolitan Magazine, The Zen of Midlife Mothering (2013), Not Your Mother's Book on Do-It-Yourselfers (2013), P.S. What I Didn't Say (2009), and Chicken Soup for the Soul: My Resolution (2008).  Simone has been a guest on NPR and is a regular blog columnist for the Huffington Post. An an adjunct professor in the department of communications at SUNY Oswego and Onondaga Community College in Syracuse, she lives in Central New York with her husband and two children.
About Body Punishment
For as long as she can recall, Maggie Lamond Simone has been plagued by self-loathing and urges to harm herself physically while emotionally sabotaging her life. In Body Punishment:  OCD, Addiction and Finding the Courage to Heal (Central Recovery Press, April 2015), she reveals it all. The obsessive thoughts that drove her to cut, starve, pick, drink, pluck, purge, and otherwise hurt herself. The profound shame, the utter despair and the confusion over her own inner workings that prevented her from establishing stable, long-term goals and healthy relationships.  Through this poignant story of her painful, eye-opening journey she explores the issues of substance abuse, anxiety, and depression that commonly occur with OCD, all in an effort to further the dialogue around mental illness and eliminate the shame and help others find a way forward toward healing.