What to Do When You Knock out a Tooth during Your Workout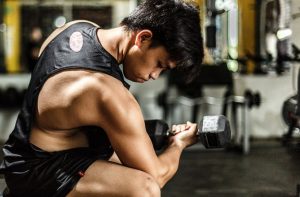 Dental emergencies are no laughing matter at all. If you manage to knock a poor tooth out in the middle of a fast-paced exercise session, it's not the end of the world, though. It's critical to keep your full composure in times of urgent tooth-related dilemmas. If you remain calm and take a deep breath, you can get through any tooth disaster on the planet.
Stop Your Workout Immediately
It doesn't matter if you're a perfectionist. You can't finish your workout with a tooth that's sadly no longer inside of your mouth. Terminate your workout without a second of hesitation. Knocked out teeth are pressing emergencies. You need to take care of them as soon as possible. The sooner you take action, the better you'll feel.
Retrieve the Tooth Via the Crown
It's critical to retrieve the knocked out tooth via its crown. Never do so via its root. Get your tooth without waiting. Don't give it the chance to linger on the floor or anywhere else. Refrain from making any contact with the root. This is critical for people who want to keep lost teeth in tiptop shape.
Get in Contact with Your Dentist
Give your dentist's office a phone call immediately. This only works during business hours, though. If you're able to get in contact with a staff member, find out if they can squeeze you in for an emergency appointment. Tell the representative your situation. Tell them that you cannot wait around long for dental care. You shouldn't wait for longer than half an hour or so. Implant dentistry servicescan be a great option for people who have missing teeth.
Look for Emergency Dentists in Your Area
If your tooth crisis took place after business hours, you don't have to feel vulnerable or stressed out. That's because there are dependable emergency dentists who can help you take care of your knockout situation. Request recommendations for emergency dental clinics from people you know. Search the Internet for credible and trusted emergency dental offices, too. If you find a clinic that seems like a good fit for you, try to make an appointment without a second of deliberation.
Don't wait to manage a knocked out tooth crisis. Be composed and do something about it swiftly. Emergency dental care may be your finest bet. Find out about implant dentistry and any other options that may be on hand for you.