This is the launch of the Climate Signals' monthly news highlights, where we take a look at recent extreme weather events and share how the events are related to climate change. We are sharing resources, digital content, backgrounders, science experts, and human impact stories that are often forgotten about once an event has seemingly passed. We are excited to bring you fresh and interesting content as it relates to weather and climate.

Without further ado, below are several important climate change stories we've seen this fall:

FALL EXTREMES
We have seen a crazy season for weather extremes, and Climate Signals hosted a recorded conversation with experts discussing the large scale atmospheric patterns at work. There has been significant coverage on CA's record winds, record cold in the northern Plains and eastern US, record heat across much of the East, and record low Arctic sea ice, but there hasn't been much discussion of the synoptic scale overlap between these events.

Fun fact: Do you know how climate change affects this important air current? Climate scientists Michael Mann and Noah Diffenbaugh talk about the drivers of the weird and extreme fall weather we've seen and how climate change and weird jet stream behavior are connected. Check out the video here.
WILDFIRES
Delayed rains out West mean the wildfire season is still active in California. In late October, the Kincade fire turned Sonoma County into a hellscape. The fire, fueled by intense winds, dry conditions and extreme heat, burned 77,758 acres before evacuees were allowed to return home at 65% containment.
Fires like Kincade are an example of a new normal fueled by climate change. Dr. Paul Ullrich, UC Davis Climate and Global Change Group, explained an emerging signal between climate and wind.
There are three primary drivers connecting wind speeds to climate change in California: First, the slowing of the jet stream, related to a decrease in the temperature difference between the equator and the pole. This driver is primarily active during the winter season when the jet is the strongest, leading to a decrease in winds during the winter season.

Second, an increase in the temperature difference between ocean and land surfaces driven by the different heat capacities of these systems. This is strongest in the summer, which leads to significant increases in wind speeds throughout the summer and into early fall.

The third driver is hotter temps in the Central Valley and desert regions that make temperature vary within the state. This appears to be responsible for a pressure change in the south central valley, leading to a decrease in Santa Ana wind intensity and frequency.
Although the Kincade fire is now under control, increasingly unusual dry fall conditions persist and delayed rainfall is allowing for fire season to continue. Climate Signals teamed up with researchers at UC Santa Barbara to explain how you can tell if a fire is related to climate change. This is the first in a fact sheet series of climate connections and attribution studies. Head to the Climate Signals website to check it out.

You can also watch this cool explainer video on wildfires and climate change.
TROPICAL CYCLONES
Hurricane season is winding down, and 2019 continued the recent trend in catastrophic, landfalling storms. This year, the Bahamas experienced the worst when the eye of Category 5 Hurricane Dorian came to a virtual standstill in the northwestern part of the country.
In the US and its territories, seven Category 4 and 5 tropical cyclones have made landfall since 2017: Hurricane Harvey, Hurricane Maria, Hurricane Irma, Hurricane Michael, Typhoon Yutu, Typhoon Hagibis, and Typhoon Bualoi.
In the Pacific – On October 7, Category 5 Super Typhoon Hagibis passed through the US Commonwealth of the Northern Mariana Islands (CNMI) over the uninhabited island of Anatahan. Hagibis proceeded to make landfall southwest of Tokyo as a Category 2 storm, wreaking havoc and creating apocalyptic scenes. The storm is the strongest tropical cyclone to make landfall in Japan on record. Consistent with climate signals in the western North Pacific, Hagibis rapidly intensified from a tropical storm to a Category 5 tropical cyclone in less than 24 hours. Just two weeks after Hagibis hit the CNMI, Typhoon Bualoi crossed the Islands as a Category 4 storm. The CNMI have endured a siege of tropical cyclones making landfall at Category 4 or stronger intensity during the past several years, including Typhoons Bualoi, Hagibis, Yutu, and Soudelor, the last of which occurred during the intense 2015 season linked directly to climate change.
Typhoon Yutu occurred just last year and devastated the islands as one of the strongest storms in 2018. The storm was also underwhelmingly covered as very few media outlets covered the superstorm. The Northern Mariana Islands are home to 55,000 Americans.
In the Atlantic – As we approach the end of Atlantic hurricane season, the tally for 2019 tropical systems has grown to 17 named storms, 6 hurricanes, 3 intense hurricanes, and an ACE index of 124.1 (as of November 14). ACE, or accumulated cyclone energy, is used to express the activity and destructive potential of individual tropical cyclones and entire tropical cyclone seasons.
According to Dr. Phil Klotzbach, the 1981 – 2010 averages for these quantities by October 30 were 11.1 named storms, 5.8 hurricanes, 2.5 intense hurricanes, and an ACE index of 97.7. Only six other seasons have had 17+ named storms by October 30: 1933, 1995, 2005, 2010, 2011 and 2012.
STORIES TO KEEP AN EYE ON
While covering extreme weather events are important, there are still people enduring, surviving, and recovering from what's now the new normal for many.

Health remains one of the largest human impacts of wildfires. Wildfire smoke puts people with heart or lung diseases, such as heart failure, angina, ischemic heart disease, chronic obstructive pulmonary disease, emphysema or asthma at risk for further complications or worse. The Alliance of Nurses for Healthy Environments has a large network of regional health professionals who study and provide care for communities that experience health complications at larger rates due to the environment they live in.
California continues to use free labor from prisoners to fight wildfires. Roughly 30% of firefighters are currently incarcerated with little opportunity to become firefighters after release. The state is also now blaming firefighter shortages on ongoing prison reform efforts by local advocacy groups. Prison reform has been a hot topic amongst Hollywood. John Legend recently tweeted about employing formerly incarcerated people are firefighters and other celebs like Kim Kardashian, Meek Mill, and Jay Z have all invested in different aspects of prison reform. The Forestry and Fire Recruitment Program is leading efforts to help released inmates find work using their training and firefighting experience.

Haitian migrants left homeless from Hurricane Dorian continue to face deportation from the Abaco Islands in the Bahamas. Similar to other countries, legal work permits are expensive, leaving an already vulnerable population with little legal protection on the islands. Devastating extreme weather events are a major cause for climate migration in the Western hemisphere. The US has traditionally relaxed its immigration policy to provide refuge for victims of the climate crisis, but there has been a few hiccups with that process as well. At least 300 refugees are living in limbo in the US and that number is expected to grow. Columbia's Sabin Center develops legal techniques to fight against climate change, including working on legal protections around climate migration.


Questions? Comments? Tips? Email mthomas@climatenexus.org.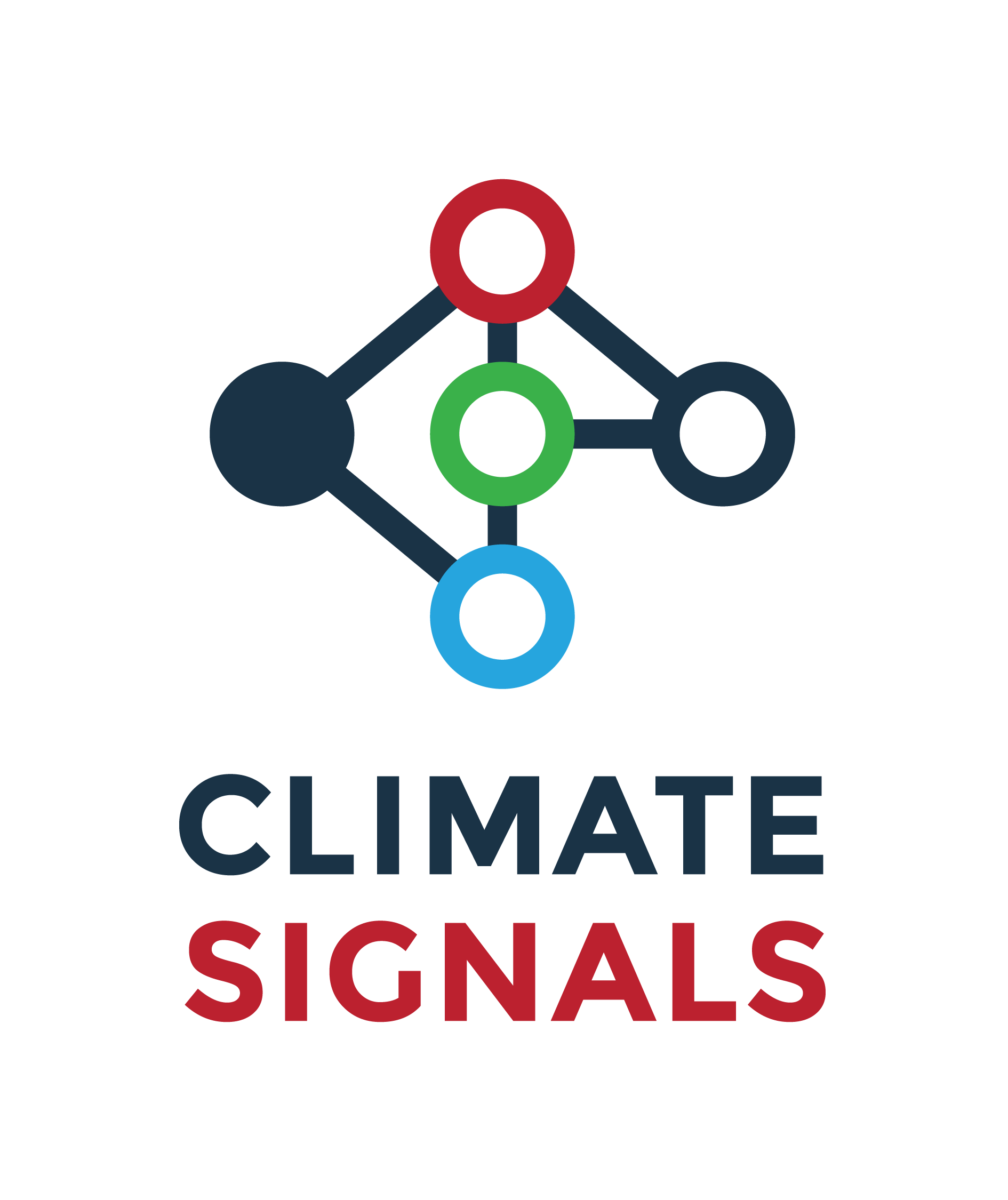 ###



Climate Signals is a science tool that identifies and illustrates what climate change looks like on the ground, in your region, state, or neighborhood and specifies the long-term climate trends and physical processes at work.