Wonderfilm Announces Its Latest Feature, All In, Has Begun Filming in Boston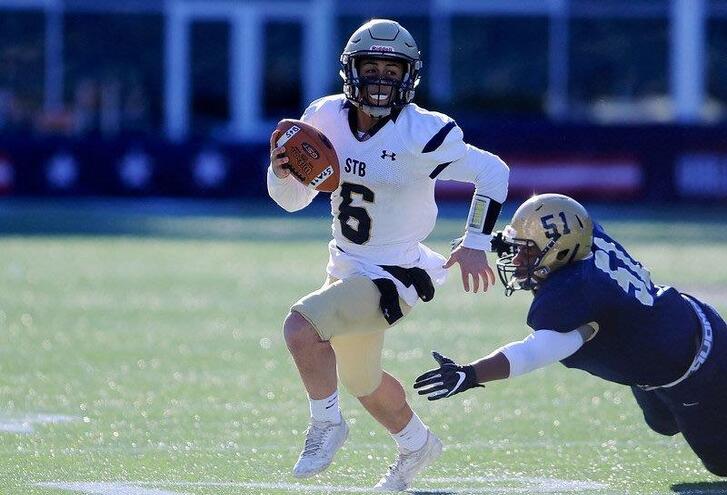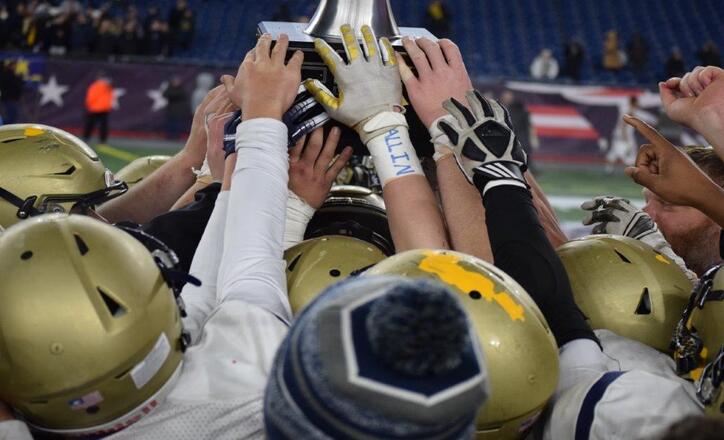 Against all odds, the students, faculty, staff and parents of one of the smallest private educational facilities in America band together to save their school. How they did it was nothing short of a miracle. LOS ANGELES/BOSTON (November 24, 2020) – Emmy Award winning producers, Jeff Bowler and Bret Saxon's Wonderfilm Media just completed the forth of eight weeks of principal photography on the highly anticipated documentary, All In: Miracle at St. Bernard's. The feature-length documentary is based on the incredible true story of how St. Bernard's, a small private Catholic high school in Fitchburg, Massachusetts, found itself 100 years after its founding, facing a dramatic shut-down. The film follows the community as they pour their hearts and souls into saving their school from being permanently shuttered. A miracle ensues. A Real-Life David and Goliath StoryWith enrollment dwindling, by 2018 St. Bernard's was the smallest school in the commonwealth of Massachusetts, with a total of 99 students. The Catholic Diocese of Worcester made the difficult decision to close the school. Led by the school's principal, Linda Anderson, students, parents, faculty, alumni and the townspeople of Fitchburg hatched an idea to raise enough money to take the school independent and keep it open. They worked tirelessly to raise the daunting amounts needed. Unfortunately, like the school, the town was struggling, and fundraising proved extremely difficult. With quickly approaching deadlines, extreme pressure from the budget shortfalls, the Diocesan Superintendent of Schools informed all parties of the dire straits they were facing, and that short of a miracle, the school would cease to exist. Then the football team started winning. It All Came Down to Football
Almost every eligible student at the school joined the football team. With an enrollment so small, that meant the St. Bernard's football team had 26 boys. Miraculously, despite going up against schools often ten times as big as St. Bernard's, the team, led by Coach Tom Bingham, was winning, and winning, and winning. And with each win, the media started reporting on this David beating Goliaths. "St. Bernard's was going up against teams from the top schools in New England, with thousands of students, multi-million-dollar endowments, and players who were much larger physically – and winning," said All In producer Jeff Bowler. The St. Bernard's team went on to win the state Super Bowl played in Gillette Stadium. The 26 boys on the team, fighting for every inch of the field that their hero, New England Patriot Quarterback Tom Brady, called home on Sundays, won the State Championship, generating enough national publicity to raise the money needed to save the school, including a huge donation from a still anonymous donor. Shortly thereafter, with funds in hand, the school officially became independent, with the full support of the Diocese. In the first year following the miraculous football season, admissions are soaring, and an entire town's spirits have been raised in celebration of saving their historic high school.
"As a St. Bernard's alum and filmmaker, I was tapped by the school to help tell this truly remarkable story to the world," said Bowler. "This feel-good, underdog tale is about so much more than football. The story is about a community that rallied together to create their own miracle. Faced with the closing of their beloved high school, students and faculty members stepped up to the plate to save their school, with unwavering perseverance." All In: Miracle at St. Bernard's is being produced by Wonderfilm's Jeff Bowler and Bret Saxon. The Emmy Award-winning duo have enjoyed success in feature documentaries, including the 2017 documentary, UNCHAINED: THE UNTOLD STORY OF FREESTYLE MOTOCROSS, narrated by Oscar nominee Josh Brolin, which won the Emmy for Best Documentary, in the sports category, as well as the 2009 feature-doc, DIRTY OIL aka DOWNSTREAM, directed by Leslie Iwerks, which was short-listed for an Oscar. All In is being directed by Gregg Backer (Producer/Director HBO Sports, Real Sports). Other producers include Foglight Entertainment's Gregg Backer and Evan Kanew with Nathan Bilotta serving as Executive Producer. All In: Miracle at St. Bernard's is currently shooting in Fitchburg, Boston and Los Angeles. Wonderfilm Media recently wrapped supernatural horror LULLABY directed by John Leonetti (Anabelle), with Alcon, in Toronto. Cast and crew adhered to all COVID-19 production guidelines and there were no cases of the virus on set. The film is set for a major release next October. Wonderfilm latest release, Dead Reckoning with K.J. Apa and India Eisley, just premiered November 13. Upcoming Wonderfilm Media projects include the biopic on Tampa Bay Rays breakout star, Randy Arozarena. The outfielder escaped Cuba on a makeshift boat in 2015, started a new life in Mexico before making his way to the U.S and has become the most talked-about MLB player in baseball. Wonderfilm is also developing the highly coveted Steve McQueen biopic as a limited series based on Marshall Terrill's book, "A Tribute To The King of Cool". About Wonderfilm MediaWonderfilm is a leading entertainment company with offices in Hollywood, Boston and London. Wonderfilm focuses on the production of high-quality feature films and episodic television that offer international appeal through the Company's commitment to elevated storytelling. Wonderfilm has seen twelve of its features released over the past twelve months, including the Nic Cage thriller Primal and the Guy Pearce vehicle Disturbing the Peace. Wonderfilm was founded by Jeff Bowler, Bret Saxon, and John Lewis.