YoFiit - Nutritional Bars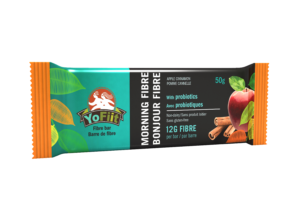 I was recently sent some of YoFitt's nutritional bars to try. I loved the packaging. Bright coloured and very informative about what ingredients are in the bar. I also love that they are made locally here in Toronto. I love supporting Canadian companies and even more so when they are made in my city.
What's so great about YoFiit?
The bars contain pre-biotics to help support a healthy gut flora because a healthy gut is the foundation of a healthy life.  11-12 g of fibre per bar. It also has probiotics that serve 2 functions a) sustain a strong gut by aiding at the digestion of carb and protein b) enhance one's workout experience because in clinical trials, combining this probiotics strain with protein enables the easier protein absorption and as such reduces soreness post workout and allows for quicker muscle. The bars have no more than 5g of sugar. They are nut-free, vegan and gluten-free. They also have high in trace minerals such as magnesium, manganese.
What's really unique is that there are 3 bars scientifically formulated based on your needs throughout the day:
1.Morning fibre bar provides 49% of your fibre needs for the day. You are halfway through with just one bar!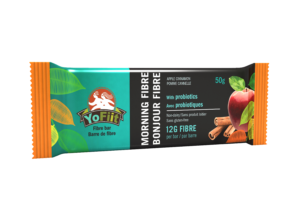 2. Midday Energy bar is the pick-me-up kind of bar when you feel like you are crashing in the office or on the road around 3 pm. Full with antioxidant such as goji, cacao, quinoa, this is the perfect bar for on the go adventures.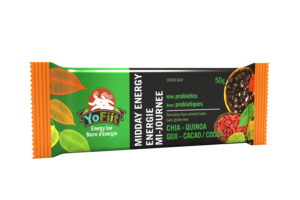 3. All day protein bar is the ultimate protein companion bar. Optimal ratio of protein, fibre and sugar. 15g of protein / 12g of fibre / 5 g of sugar per 55g bar.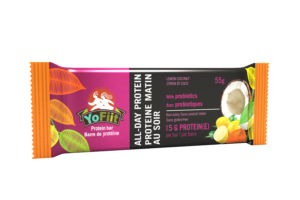 If you are looking for a natural bar these are a great source. I especially like that the 3 bars are specific to the different needs at different times of the day. They taste very clean and healthy. Give them a try and let me know if you like them.
Thanks Yofiit for the bars!
You can purchase bars HERE.