Billion-dollar Growth Opportunities in Cancer Testing Market: How Will Collaborative Partnerships Drive Better Health Outcomes?
Cancer is the second major cause of death in the United States (U.S.). Every year, cancer claims the lives of more than half a million Americans. Frost & Sullivan has been researching how new technology advancement in next generation sequencing (NGS), proteomics and liquid biopsy will fuel growth in cancer screening, prognosis and therapy monitoring markets.
Our research on U.S. Oncology Diagnostics Market explores the growth opportunities; challenges in molecular and non-molecular technology segments across five different cancers namely breast cancer, ovarian cancer, cervical cancer, colorectal cancer, prostate cancer and lung cancer. The 2016 U.S. cancer diagnostics market is valued at $1.1 billion out of a market potential of $21.6 billion. If the full market potential is exploited, the annual revenue could grow to $25 billion by 2021.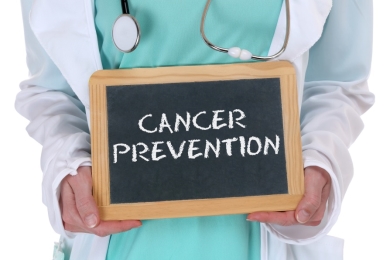 Clinicians have endorsed that screening at early detection, and therapy selection and monitoring are the short term promising applications of liquid biopsies, a non-invasive way of measuring biomarkers that can eliminate the need for biopsies where often the go-to site is a big concern. "Several diagnostic companies are expanding their product portfolio to include liquid biopsy and companion diagnostics in their long term strategy, Prominent pharmaceutical companies such as Merck, Bristol-Myers Squibb and Johnson & Johnson's and their respective venture capital arm are investing heavily in liquid biopsy start ups," explains Transformational Health Principal Analyst Divyaa Ravishankar.As a result, convergence and collaboration between pharmaceutical and diagnostic companies are meant to grow significantly. With private insurance payers now covering the cost for new cancer assays that have a demonstrable economic advantage to the health continuum; the insurance market segment will continue to move to the value based reimbursement model. For this reason, many novel assays have proven to deliver cost-effective solutions to improve patient outcomes at a better healthcare economic cost. "Marketing strategies for companies such as 23andme and Provista Diagnostics receive a particular mention because they are advertising directly to consumers who in turn ask physicians to get tested with a particular company. This puts the patient as a key decision maker in the cancer care ecosystem," adds Ravishankar. 
In addition, genomics technologies are increasingly being used to understand genetic changes associated with cancer progression. The trend is supported by increasing focus on preventive and personalized healthcare approaches from healthcare providers and payers. Further, lowering cost of genome sequencing and advancements in clinical interpretation capabilities of NGS data have supported the rise of this trend. "While a number of NGS informatics companies have already made significant investments to develop focused capabilities for NGS-based oncology diagnostics assays and therapies, there are still ample opportunities in this market, especially in the clinical interpretation and reporting segment," concludes Piyush Bansal, Transformational Health Senior Industry Analyst.
The current U.S. NGS informatics market in genomic testing companies segment is expected to grow at a Compound Annual Growth Rate (CAGR) of 18% during 2016-2021. Subject to some positive regulatory and technology developments, the molecular diagnostics customer segment can offer more than $150 million in revenue to the NGS informatics industry, out of which a significant part of the revenue will be contributed by oncology diagnostics tests and assays. Also, the analysis predicts a strong growth of NGS informatics solutions in pharmaceutical and biopharmaceutical customer segment, as biopharma companies will look to increase their spend on disease research using NGS.