Hey Everyone! I hope you're having a great weekend. I wanted to let you know about my new product discovery and give you a review! I have tons of headphones, buds, and earphones that I use from day to day during strength training, walking, running, and other forms of cardio. I even use them to listen to music on my daily commute. However, do you know what really grinds my gears? TANGLE HEADPHONES! Because I am always taking them on and off between working out, commuting and clients I always throw them in my gym bag, back pack or purse. The next time that I want to use them I go to grab them and waste time trying to untangle them. My time is valuable and I hate wasting my time but I also hate working out in silence or bad radio music that the gym plays! But now that I use the CORDSKINZ my ear buds never get tangle, I save time and frustration! I absolutely love them!!!!!!!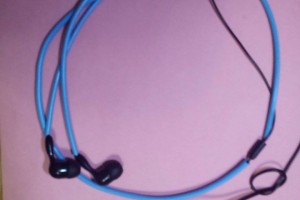 What is cool is that they have all sorts of products and you can cut them to fit any brand of ear buds. they are also affordable!!!! Check out their product listing here: http://cordskinz.com/collections/all
A little bit about the company:
Story:
In the spring of 2011 while making a phone call to her sister, one of our founders got frustrated with her tangled earbuds for the last time. It didn't take long to discover that the same struggle and frustration with this tangled mess was shared by many others around the world. The result? Our ingenious, yet simple little product named Cordskinz was born.
Since that spring day, we at Abba Daddy have devoted our time to fine-tuning a product that would give the world the solution to their problem and allow them to start living
the "Untangled Life."
Mission:
And now these three remain: faith, hope and love. But the greatest of these is love.  1 Corinthians 13:13
It is our mission at Abba Daddy LLC to give back to the world. We believe it is important to lift one another up and express the love of God in action. Below are some of the organizations that we will be supporting in their efforts to help people "Untangle their Lives" with their specific callings.
Thank you so much for helping me live an "untangled life" Cordskinz!!!!!! I absolutely love your product!
Let me know if you get a pair and how you like them guys!