Internet of Medical Things Shakes Up the Development of Medical Devices with Analytics and Cloud
 Blockchain technology to mitigate security challenges and help IoMT providers tap growth opportunities, finds Frost & Sullivan's TechVision team
SANTA CLARA, Calif. – August 10, 2017 – As patients are increasingly asserting their right to choose the therapy that best suits them, demand for better access to their medical data is intensifying. The shift in the balance of power during decision making is compelling healthcare providers to find more efficient ways of extracting meaningful information from medical records to present to patients. This has heightened the need for analytics to process the voluminous data produced by advanced, connected and smarter patient monitoring devices, which, consecutively, has turned the spotlight on the Internet of Medical Things (IoMT). Meaningful insights accrued from the range of connected medical devices and monitoring tools can help patients make lifestyle changes or better manage an existing disease, and simultaneously aid clinicians by facilitating decision making.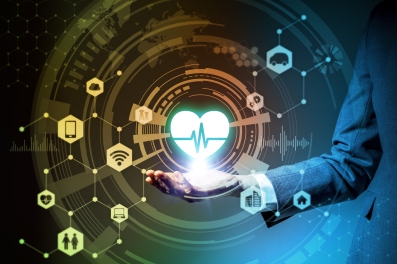 "Sharing of medical data or transmission of medical data through the cloud is a recent trend and is gaining traction, even in developing nations, with the healthcare industry becoming digitized," observed Frost & Sullivan TechVision Industry Analyst Bhargav Rajan. "IoMT will accelerate the development of advanced medical devices that can seamlessly transfer structured information to electronic health records more efficiently than existing technologies."
Internet of Medical Things (IoMT) Revolutionizing Healthcare is part of Frost & Sullivan's TechVision (Medical Devices & Imaging) Growth Partnership Subscription. IoMT is an amalgamation of medical devices and applications that can connect to healthcare IT systems using networking technologies. The analysis covers product-centric and process-centric functions of the technology.
To access more information on this analysis, please click here.
While the benefits are many, IoMT has inherent IT security vulnerabilities that expose highly sensitive data to cyber and phishing attacks. Technologists are attempting to resolve this issue by employing blockchain technology, which enables a highly secure, decentralized framework for data sharing. Using a combination of artificial intelligenceand blockchain technology, companies can keep an audit trail of all transactions. Predictive modeling used in combination with big data analytics can reduce healthcare costs and improve patient experiences and outcomes.
"Blockchain technology in IoMT will allow patient records to be automatically fed with real-time data of the patients, which will subsequently be sent to healthcare providers over a secure network through a web-enabled platform," noted Rajan. "Through this process, personalized care can be delivered to a patient in a remote location."
About TechVision
Frost & Sullivan's global TechVision practice is focused on innovation, disruption and convergence, and provides a variety of technology-based alerts, newsletters and research services as well as growth consulting services. Its premier offering, the TechVision program, identifies and evaluates the most valuable emerging and disruptive technologies enabling products with near-term potential. A unique feature of the TechVision program is an annual selection of 50 technologies that can generate convergence scenarios, possibly disrupt the innovation landscape, and drive transformational growth. View a summary of our TechVision program by clicking on the following link: http://ifrost.frost.com/TechVision_Demo.
About Frost & Sullivan
Frost & Sullivan, the Growth Partnership Company, works in collaboration with clients to leverage visionary innovation that addresses the global challenges and related growth opportunities that will make or break today's market participants. For more than 50 years, we have been developing growth strategies for the global 1000, emerging businesses, the public sector and the investment community.