Media Alert and Photo/Video Opportunity - LOLË WHITE TOUR ON AUGUST 22

2,000 PEOPLE, ALL DRESSED IN WHITE, TO PARTICIPATE IN YOGA CLASS AT TORONTO'S FORT YORK DURING LOLË WHITE TOUR ON AUGUST 22
What: Montreal-based activewear brand Lolë is rolling out its signature yellow yoga mats for its third stop of the global 2015 Lolë White Tour against the backdrop of Toronto's beloved National Historic Site, Fort York.
This exceptional event invites yoga enthusiasts to dress all in white as a symbol of peace, and immerse themselves in the unifying spirit of yoga.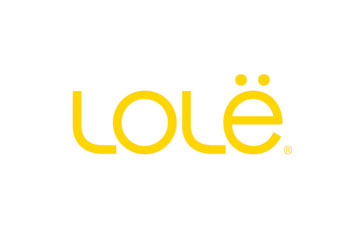 Where: Fort York, Toronto, ON
Media check in: 250 Fort York Blvd.
When: Saturday, August 22, 2015
Schedule:
8 am: Doors open to the public
9 am: Media check-in (media entrance map available for download here)
9 am - 10:15 am: Healthy breakfast served & preview of White by Lolë Fall 2015 collection (this is exclusive to media)
10:30 am - 11:45 am: Yoga session, including a live performance by Dan Mangan and AroarA
Who: Class led by renowned yoga instructors Grace Dubery and Lisa Messina. Music by Dan Mangan and AroarA, who will be performing live during the yoga session.
Upcoming Lolë White Tour stops include:
- New York, NY on September 2 in Central Park
- Los Angeles, CA on November 7 in Santa Monica
- Paris, France – occurred on June 21 at the Eiffel Tower (broll available)
- Montreal, Canada – occurred on August 8 at Place Jacques-Cartier, Old Port of Montreal with 6,000 yogis (broll available)
Social Media:
Instagram - @LoleWomen
Twitter - @LoleWomen
Facebook - @LoleWomen
For media inquiries and/or interviews with Lolë CEO Bernard Mariette or Design Director Andy Thê-Anh, please contact:
Alicia Skrinjar
ROI Relations
(627)282-9216
askrinjar@roirelations.com
Geneviève Laurendeau
Lolë Women
(514)240-5879
genevieve.laurendeau@lolewomen.com