The Rise & Shine Breakfast Bowl from Hopscotch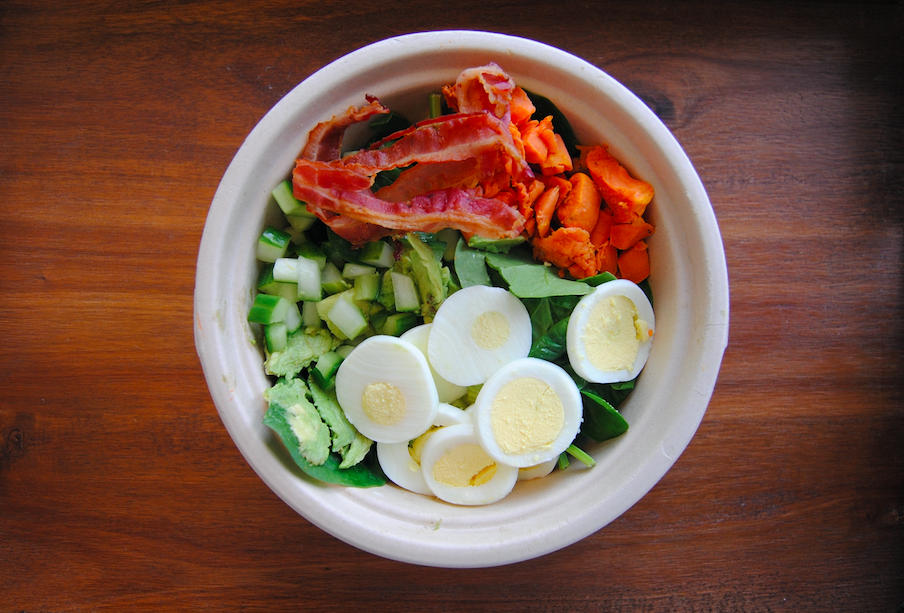 Breakfast, the most important meal of the day, should not only make you feel good but also give you that extra motivation to hop out of bed every morning. I never skip breakfast and my breakfast meals always include a good source of protein, vegetables and healthy fats. This is why I want to share with you this recipe: The Rise & Shine Breakfast Bowl from Hopscotch.
Hopscotch (a health-focused, locally-sourced, fast casual restaurant) has the perfect way to fill your readers bellies and start the day off on the right note.
The Rise & Shine breakfast bowl is a light but filling starter that uplifts tired, morning spirits with a mix of wheat berries, spinach, bacon, egg, sweet potato, avocado and cucumber, tossed in a maple balsamic vinaigrette.
If you would like a PDF of the recipe please so that you can make it yourself at home. Click here: Hopscotch Recipe- Rise & Shine
For more information about Hopscotch please visit their website.